You're cordially invited to a seminar hosted by Dr Dennis Kappei from NUS CSI, with Lab Science Solution and PreOmics, on 30 Oct (Wed), 2 - 3pm, at Room 12-02N, MD 6, Level 12, 14 Medical Drive, S117599.
The seminar title is: A LC/MS-based Sample Preparation (R)Evolution for Protein Analysis– "less hands or hands off", the choice is yours.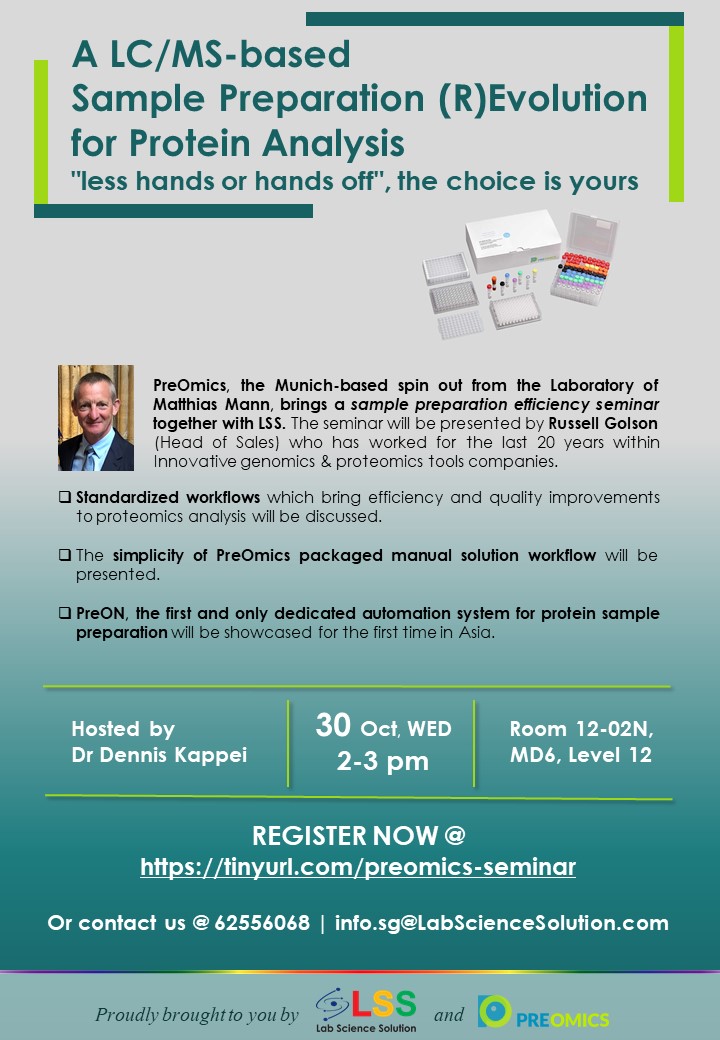 Register by simply clicking: https://tinyurl.com/preomics-seminar
To find out more about PreOmics: https://preomics.com/products
Hope to see you there!